Around the world in Canada (French Speaking)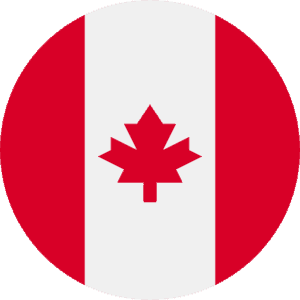 Summer Camp

SU organises a summer camp every year for children and youth between the ages of 8-18. This is the outworking of a beautiful collaboration between several Christian organisations. These young people, sent to us by two Food Bank organisations, are all from disadvantaged and non-Christian backgrounds.

This Summer we sponsored fifty young people, thanks to the generosity of several donors. Every year these youth tell us that they always feel welcome, loved, and respected, and that the Christian values we share changes their lives. Many return to camp year after year, and this summer two of the returnees, participated as assistant-instructors.

The typical camp day begins with a short, dynamic teaching on Biblical values and then the young people go to designated activities e.g. sports, paint ball or outdoors activities.

A call to accept Jesus is given on the last day of camp and many accept Him for the first time. Everyone leaves with a Bible and Christian comic books. These are great tools used by the Lord to further His work in their hearts once they are home.

We feel privileged to be able to contribute to the advancement of God's Kingdom in the lives of this rising generation.
Head Office

1701 Rue Belleville
LeMoyne, Québec
J4P 3M2
Canada

---

---

---

https://liguequebec.ca

---

Leadership

Président: Raymond Laforest

Vice-président: Cristian Sanchez

Trésorier: Michel Leblanc

Directeur générale: Donald Alexandre

Head Office Staff

Responsable création et multimédia: Jean Rakoto-Harisoa

Adjointe administrative: Lydie Brügger

Coordonnatrice événementielle: Marie Gilaine Louis

Comptable: Linda Morin
Send a message to Ligue pour la lecture de la Bible (Canada)
Your gift will help us to transform the lives of children in Canada (French Speaking)
Population

34,030,589 (French-speaking: 7,000,000)

Religions

Roman Catholic 42.6%, Protestant 23.3%, Other Christian 4.4%, Muslim 1.9%, Other and Unspecified 11.8%, None 16% (French-speaking: Roman Catholic 95%, Protestant 2.5%, Other 2.5%)