Around the world in Ireland (Republic)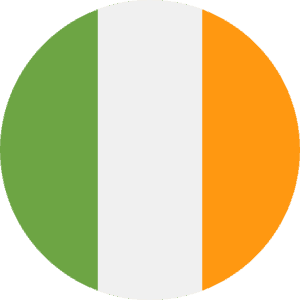 Main Ministry

Scripture Union Ireland is a movement that consists of approximately 12 staff and 300 volunteers. Our vision is to support churches, parishes and partners to be missional in their area. Our field ministries team facilitate work with young people in schools, youth clubs and through retreats and camps at our retreat centre Ovoca Manor where we also facilitate Christian conferences, youth groups. Our resources team develop distribute world class resources such as NUA & NUA:Origins which are used in Schools, youth clubs and churches all over Ireland and all over the world.

Internships

If you are you looking for something new, different and exciting and want first-hand experience in dynamic youth ministry our internship programme may be for you. Click here for more details.
Ovoca Manor

Avoca
Co. Wicklow
Y14 TE27
Ireland

---

---

---

http://www.scriptureunion.ie/

---

Leadership

Chairperson: Alison Gill

National Leader: Gareth Lynch

Leadership team: Gareth Lynch

Leadership team: Jonny Somerville

Leadership team: Darren Bourke

Leadership team: Sharon Lynch

Field Ministry Team

Field Ministries Leader (inc. Camps and Schools): Darren Bourke

FM Ministry Support Worker: Mark Murray

FM Ministry Support Worker: Sarah Campbell

Resources & Communications Team

Resources & Communication Leader (inc. NUA and NUA: Origins): Jonny Somerville

Resources Support: Sharon Lynch

Church Relations Officer: Jim Donnan

Administrators

SU Administrator/Finances: Shiromi Liyanage

Field Ministries Administrator: Andrew Wynne

Vetting & Volunteer Administrator: Erica Anderson

Ovoca Manor Operations Team

Ovoca Manor Operations: Sharon Lynch

Centre Assistant: Mark Browne

Accommodation Assistant: Linda Murphy

Catering: Catherine Wheatley
Send a message to Scripture Union Ireland
Your gift will help us to transform the lives of children in Ireland (Republic)
Religions

Roman Catholic 87.4%, Church of Ireland 2.9%, Other Christian 1.9%, Other 2.1%, Unspecified 1.5%, None 4.2%